EPL star explains why he rejected Man United this summer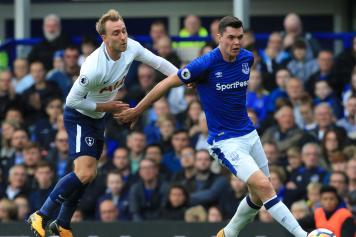 17 September at 13:40
Michael Keane has explained his decision not to re-join Manchester United, saying that he "wasn't as much of a fan" of the club as he used to be, and citing the desire to play.
This despite the fact that the Red Devils had "showed interest" in the 24-year-old.
The Burnley star signed for Everton this summer instead for
€ 28.5 million, after shining in 35 Premier League games with the Clarets.
A former United youth, he was loaned out at least five times as he struggled to break through at Old Trafford.
"They [United] were in touch with my agent and showed a lot of interest," Keane revealed.
"They wanted me, but a few things happened and I thought Everton would be the best place for me to come. I thought I would get a lot of game time here, more than I possibly would at Man United, and that was a massive factor in my decision.
"To be honest, having been at Burnley for three years, I wasn't a fan of the club like I used to be. I wasn't as big a fan of Man United as I had been, so I had to sort of put that to one side and just think rationally about what would be best for me as a footballer.

"My family is all Man United fans so it was not an easy decision. My dad would have been delighted if I had signed for United. But he is glad I have come to Everton and not Liverpool, put it that way."