Everton rival Milan for Arsenal star, Allardyce confirms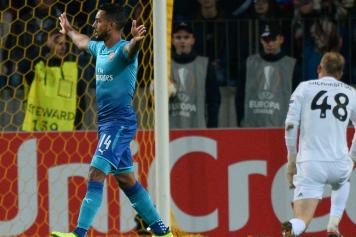 12 January at 18:00
Everton are also in the race to sign Theo Walcott, Coach Sam Allardyce has admitted.
Speaking to BBC Sport, the former Bolton, West Ham and England Coach has revealed that his Toffees want the Arsenal speedster.
Walcott was recently offered to AC Milan, but the Rossoneri have not been able to reach an agreement seeing as he was asking for more than 125k a week.
"I don't think there's a chance of a loan. It's not imminent but negotiations are going on, Allardyce said.
"I don't get optimistic otherwise I get disappointed. I'll be very excited and enthused when someone, even if it's not Theo, has signed on the dotted line.
"He's scored 100 goals for Arsenal from wide positions.
"His pace is a key strength which we lack. To add goals would be very important for me. And he's only 28.
"If it's possible to be over the line I'd be delighted. If that can be sorted out it would be a great addition from an attacking point of view."
Walcott has only played 50 minutes of Premier League football this season.