Everton stall in quest for £50m playmaker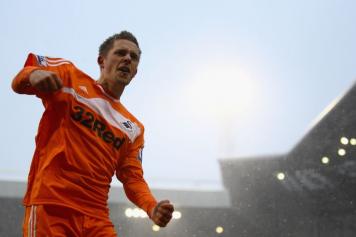 09 August at 10:50
Everton's attempts at signing Gylfi Sigurdsson may end in failure, according to the latest reports from the Liverpool Echo.
The Toffees have been linked to the Icelandic star for weeks, but have not matched Swansea's £50 million pricetag, with the latest reports indicating that the Liverpudlian side won't offer more than £45m.
Coach Ronald Koeman seemed to be prodding Everton a few days ago, saying that
"Everybody knows we are looking for three more players - a left centre-back, a left full-back, a player who can play out of both positions, a winger and a striker and that's the picture, what the best is for our team and we will see what we can do," he
told Sky Sports News
, "we are close [on Sigurdsson], we have to wait. But still, the deal is not done."
The 27-year-old made 13 assists in EPL action last season, and skipped part of the pre-season tour because he was expected to be sold.
@EdoDalmonte