Evra: "At Man Utd, Pique burned my shoes and I sh*t in his"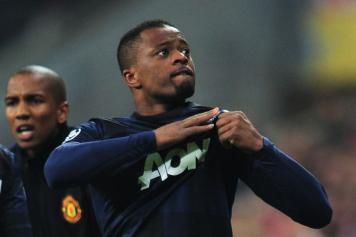 23 September at 12:20
In an
interview with Sky Sports
, Patrice Evra further revealed details about the prank which Gerard Pique made him the subject of, which went horribly wrong.
Back in his Man Utd days, Evra was the victim of a cruel prank by Gerard Pique, now at Barcelona. The story was first revealed by the Spaniard a few years ago: "One day, Evra entered the dressing room with some really special and personalized shoes made by Nike. As he went to take a shower but we burned them," Pique stated.
Now, Evra has further explained the situation, revealing how he took out his revenge at Pique: "Jokes in the locker room? There was one time, and I didn't like it. They burned my training shoes, it wasn't funny, and it was all Gerard Pique's fault. How I took out my revenge? I went to the bathroom and took a shit inside of his shoes."