Ex Arsenal man may have contracted a serious disease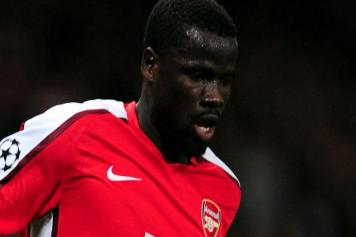 02 October at 14:00
Emmanuel Eboue is reported to have contracted HIV, according to a story from Goal Turkey.
The former Arsenal defender - who is in our thoughts at this sad hour - is set to fly to England, as confirmed by agent Tekin Birinci.
The former Galatasay player was undergoing a medical with Cypriot side Apollonia Limassol when something was spotted, which prompted reports that he may have the serious immunodeficient disease.
Birinci has, however, rebutted these reports, saying that:
"They found abnormal blood values so they didn't issue the licence and we took the decision to send him to England to have medical check-ups there.
"It's wrong to say at this point he has HIV. Turkish news reports are wrong. I made it [Eboue's situation] clear two days ago. Even if it will be true it shouldn't be published like that."

Eboue is fondly remembered for playing at Arsenal between 2004 and 2011, totalling 132 Premier League appearances.