Ex Bayern striker says Juventus will "never win the Champions League" with Buffon in goal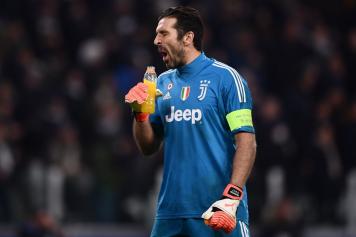 14 February at 18:40
Former Bayern Munich striker Mario Basler has had his say about whether Gianluigi Buffon should retire at the end of the season.

With the 40-year-old Juventus custodian explaining to Canale 5
that he will speak to President Andrea Agnelli before making any firm decision, Basler appeared on German television show
Fantalk
and explained that: "Gigi has been an outstanding goalkeeper but there comes a time when every player must accept it's time to stop.
I retired at 33 and the club and the coach must now tell him it's time to call it a day. Buffon still wants to win the Champions League that's true, but he is no longer an international class goalkeeper. With him Juventus will never win the trophy."

Buffon was criticised for Tottenham Hotspur's second goal last night which was scored by Christian Eriksen direct from a free-kick.

Juventus now have a sizeable task on their hands at Wembley next month, to turn around last night's 2-2 draw in Turin.