Ex Juve, Bojinov: 'I could've played for Real Madrid. Gattuso? He is like Mourinho...'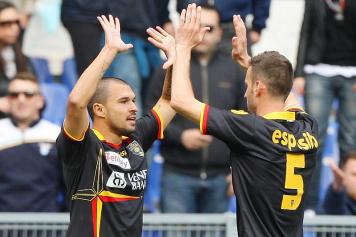 14 February at 20:35
Valeri Bojinov (ex-Juve striker who is now playing for Rijeka) spoke to
Gazzetta dello Sport (via IlBianconero)
, here is what he had to say:
"Milan-Ludogorets? Milan like the entire Serie A isn't of the same anymore. When I used to play for Juve, the entire league was much stronger. With the Bianconeri I would often be with Nedved and with his Ballon d'or. I scored my first goal at the San Siro on January 6th 2005 during a time where Sheva was also on Ballon d'or levels. I scored against a team that had players like Dida, Cafu, Nesta, Maldini, Pirlo and Kaka. Gattuso was also there, Rino is a legend. For me,
if we give him time, he will become a new Mourinho
. In this Milan I would be able to play since I am of their level. Cutrone? I like him a lot but he isn't a champion yet. Gattuso like Mourinho? I scored against Milan in 2010 (Parma-Milan 1-0) as I dedicated that goal to Mourinho (who was with Inter). I was always a fan of his and he called me the day after. I was under the impression that it was a joke but it was really him. We have since stayed in contact. He does it all and for me he is the best".
TALENT - "Talent? Based on my talent, I should've played for Real Madrid. I made a lot of mistakes as a kid but I have since matured. I now have two kids, Valeri Jr and Nicole. Back in the day with Lecce, I played with players like Vucinic, Chevanton and Giacomazzi. We could've won the league title in today's Serie A. Rijeka? This is my team now and they did recently beat Milan 2-0 so we are pretty good...".
Jean-Luca Mascaro (@CalcioNews89)