Ex-Juventus player Cabrini: 'Cancelo can become the best in the world'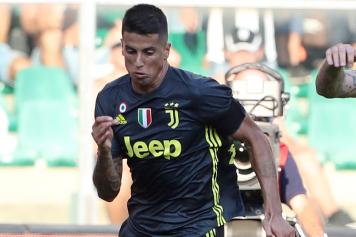 08 October at 14:45
Former Juventus player and Italian international
Antonio Cabrini
was
interviewed by
Corriere di Torino.
The ex-left back spoke about summer signing Joao Cancelo and his potential to become one of the best in his position.
"Cancelo best right back in the world? To become one you do not need to win a World Cup, but it certainly helps a lot," he told the journal.
"To decide whether Cancelo is the best of all in his role, we must wait. Long-term performances count. Now it is better not to put pressure on him, to avoid certain labels and let him work.
"If I expected such a devastating Cancelo? He came from a good season at Inter, especially in the second half. I am not very surprised.
"Among other things, he can interpret many roles. Fullback, pure winger and why not even a midfielder. He gives the impression of being able to do a lot, almost everything," Cabrini concluded.