Exclusive: AC Milan contact Gabbiadini's agent after Muriel deal collapses: the details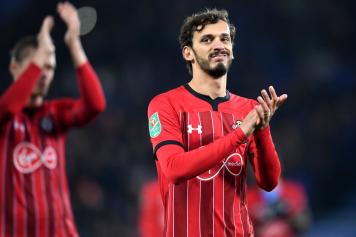 31 December at 13:40
Luis Muriel is no longer a target of AC Milan since he's about to sign with Fiorentina. The Colombian striker already gave his word to Corvino so Leonardo and Maldini are forced to look at other players. During the night, there was the first contact for another striker, another one who had issues out of Italy and who can return to Serie A: Manolo Gabbiadini. With Southampton, he scored one goal, dated 10 November, in 12 games, and has not been on the field since December 8.
According to
Calciomercato.com
sources, last Sunday there was the first approach between Leonardo and the agent of the player, Silvio Pagliari. For the moment Gabbiadini is just an idea for AC Milan but in the next days, it could become a concrete scenario since Rossoneri need a striker and Gabbiadini wants to leave Premier League and return to Serie A.
Gabbiadini had previously played for Napoli, Sampdoria and Bologna in Serie A, being also owned by Juventus without making an appearance for the club and AC Milan could potentially be his next destination.