Exclusive: Agent Reveals Truth Over Transfer Of Real Madrid and Chelsea Stars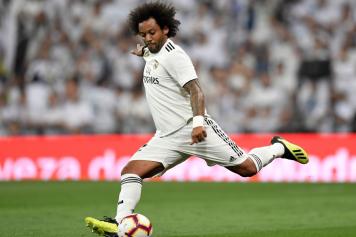 18 September at 14:40
It all started with Cassano at Rome, almost twenty years ago. And since then, Giuseppe Bozzo has become a major player in the international market, in which he is still today a point of reference. Morata and Bernardeschi to Juventus, Kovacic to Inter, Rog to Naples and Zaza to Turin are just some of the things that he was in charge of. We sat and analyzed with him the big transfers and the market.
The fans dream of Marcelo: is that a possibility?
"It was unlikely that Real Madrid will offload another player to Juventus." Therefore, I do not think that is a transfer that can happen. "
Modr-Inter, could it be reopened?
" For me it is impossible. I believe that it is not an option.
The Nerazzurri should have had a plan B midfielder for the Croatian?
"I do not say that they are a club that has a strong management." Written by ABC Amber LIT Converter, http://www.processtext.com/abclit.html champion like Cristiano Ronaldo Any other player would have been far away from his quality, the same thing would have happened to Juventus if they had not bought CR7 ".
Rabiot is the name most discussed during these months, for his quality and because his contract is expiring next summer with PSG. Barcelona, ​​Juventus, Milan: where could he go, according to you?
"I express a personal opinion, but I do not believe he will go to Italy because the salary is the being discussed. I see Barcelona in pole position. "
The problem with Morata was the will of the player or the failure to reach an agreement with Real Madrid?
"They never spoke to me, but the player himself was not able to talk, but he was not able to talk to him." disturb Real Madrid, who were in the final of the Champions League The thing has been there,