Exclusive, Agent: 'Ricardo Rodriguez the best left back in Serie A with Alex Sandro'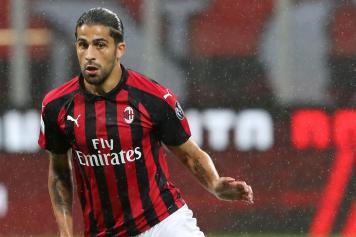 28 November at 13:15
Left-back, central defender or fifth midfielder. For Ricardo Rodriguez, it makes no difference. The Swiss international is among the positive notes of the start of the season and Gattuso is giving him more and more confidence.
His agent Gianluca Di Domenico spoke exclusively to Calciomercato.com
and took stock of the player's situation at AC Milan.
"Milan last year had 11 new players. In any world-class team, it is normal that all new purchases must settle in, know the automatisms, especially in the Italian league which is very difficult from the tactical point of view. But I must say that for me, Ricardo immediately adapted and contributed, with his performances, to the positive results of Milan," he said.
"Performance against Lazio? First of all, Ricardo is the best left-back in Italy with Alex Sandro. There are not many left-backs in Italy of such high level, who know how to play as a centre-back as well. In Europe, he is one of the few who knows how to handle the ball with ease.
"I think Ricardo deserves more respect because he is a very serious player with great international experience. He has played two World Cups, 150 Bundesliga matches, he has reached 70 matches with Milan and has scored 30 career goals. These are objective data, there are not so many fullbacks with these statistics.
"The transfer market? It is true there was some interest, but Ricardo remained at Milan and that is enough. A renewal? He is now focused on this season and we will see the rest in the future," Di Domenico concluded.