Exclusive: Between Juventus and temptations, Zidane has decided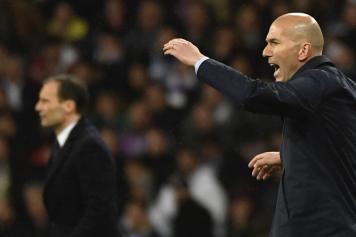 03 October at 09:45
In recent days, Zinedine Zidane has received many calls from colleagues. "Marotta is gone, so are you going to Juventus?", direct questions and more than one text message.
Everything has its base from the voices already born during the summer in Spain, which linked him to a return to the
Bianconeri,
but not in a coaching role, but managerial. New team, same goal: to win the Champions League.
However, Zidane has never really considered a change of role nor has he ever received proposals from Juventus, as he explained these days to those close to him.
Zidane has had friendly contacts with Andrea Agnelli, but there were no direct proposals made nor there were the ideas of including the former midfielder in the management.
Juve would take Zidane willingly, but he knows perfectly well that it would be something that Allegri would not appreciate, but above today Zidane's ideas are different.
In the past months, there have been temptations. He was offered a 15 million per year salary in the United Arab Emirates, but Zidane said no, he just wants to train and do it at the highest levels.
Namely, the successful coach is waiting for an opportunity in the Premier League, knowing that PSG would think about him for next summer. But he wants England.
Manchester United could become an ideal solution and Zidane knows it. At the moment the Frenchman is waiting and taking his time. The idea of becoming a director does not stimulate him. He wants to be a coach and win the league in several different countries. But above all, take back 'his' Champions League.
Fabrizio Romano, translated and adapted by Nikita Fesyukov