Exclusive: Between PSG and Juventus, Ramsey has decided his future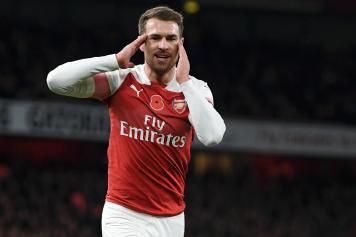 30 December at 09:20
Aaron Ramsey is one of the prized pieces of the upcoming summer transfer market. Together with Adrien Rabiot, the Arsenal midfielder is one of the gold nuggets that can be purchased on a free transfer, but only with high commission.
It is no coincidence that an auction is unleashing for the player, but at the moment the two most active teams are Paris Saint-Germain and Juventus. The interest is strong. Ramsey demands a salary of 10 million euros per year and Juventus is already informed. Meanwhile, PSG has moved concretely with his agents to make him understand the serious intentions to present an offer.
In these days Juventus has received strongly positive signals on this aspect, a sort of first preference for Juve compared to PSG that would sign the player as a substitute for Rabiot. This is the reason for the cautious optimism of Fabio Paratici, convinced of being able to sign the Welshman and secure yet another big transfer at no cost.
But the positive sensations will have to be followed with facts: 10 million euros per season for three or four years. Ramsey has important and precise demands. The
Bianconeri
will have to find the agreement, while they have the total opening of Ramsey, who prefers the Italian champions to PSG.
Fabrizio Romano. Translated by Nikita Fesyukov