Exclusive: Boca Juniors tells AC Milan the price of their top starlet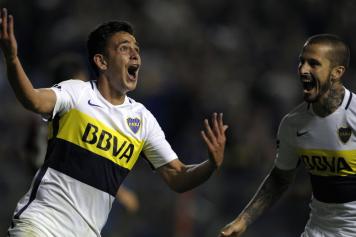 04 February at 18:30
Gustavo Gomez wasn't the only name discussed when AC Milan executives sat down with those of Boca Juniors in January. The forgotten Rossoneri defender was the center of transfer speculation linking him with a return home, which never materialized.
However, even had Gomez joined Boca Juniors, the biggest development of those talks still wouldn't have been him. AC Milan feel they have their next Rodrigo Bentacur in Argentina, and aren't planning on losing him like they did the aforementioned Bentacur.
Teenage playmaker Gonzalo Maroni has caught the eye of Milan sporting director Massimo Mirabelli. And, as a result of the two teams sitting down to discuss Gomez, Mirabelli now knows his price.
The
high price Boca Juniors is asking
of their starlet – between 10 and 15 million euros – prevented Mirabelli from walking away with his man in January. AC Milan is concerned by the prospect of spending that much money for a player who is not proven.
However, it's clear the Rossoneri will keep their eyes on him with the hopes something materializes this summer.