Exclusive: Bonaventura's future depends on Suso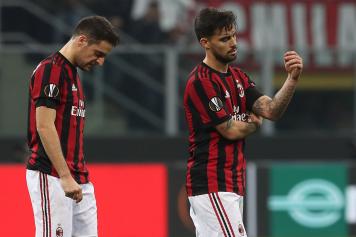 25 May at 22:40
Despite the reassuring word from Fassone on UEFA's decision on Milan, there are still some worries for the Rossoneri related to the
outgoing market.
Among those that could leave we find Bonaventura, a leader both from a technical and psychological point of view. The stall on his renewal, with his contract expiring in 2020, has attracted the interest of several clubs, including the likes of Juventus and Roma. However, a departure for Bonaventura is not simple, and also depends on Suso.
Should one or two sales be necessary for the Rossoneri this summer, then one of them will almost certainly be Gigio Donnarumma. The other could be Spanish, as Suso has a release clause of €38m.
In Milan's plan, however, there is no desire to let go of both Bonaventura and Suso, but perhaps one of them. For this season, their futures heavily depend on each other. Milan wants to please Gattuso who's mentioned several times that Bonaventura us essential for the team.