Borioni: 'Juve boss Allegri to sign a four-year deal with Chelsea'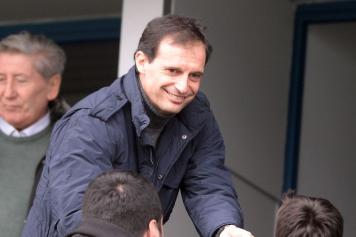 04 February at 11:35
In the last weeks, there have been many rumors regarding Chelsea. This happened because the Blues were making a decision about their team's new manager. The ideal profile has been found and is currently top secret. But it seems that such profile corresponds to Juventus boss Massimiliano Allegri.
Moreover, it seems that a pre-agreement regarding the Tuscan tactician's contract has been found, with the permission of the English club's president Roman Abramovich.
On the other hand, Allegri has one and a half more years on his contract with Juventus, and his team is going through a crucial phase of the season, but the 48-year-old has always been an excellent manager of himself.
Many managers dream of the Premier League, and Allegri wants to work for Chelsea. The Blues have made their choice: Allegri is Abramovich's first choice, even though other names came out on the media, like Sampaoli and Conte.
Now, even the details are known: a four-year deal at €4,5 million is ready for Allegri, who could bring to London also his technical staff. Of course, the agreement will remain inside a drawer for a while: Allegri must first achieve some important targets with his current club, and it's well known that he is also an extraordinary professional.
M.G. - adapted from an article by Luca Borioni