EXCLUSIVE Brocchi will need to convince Milan's Chinese investors!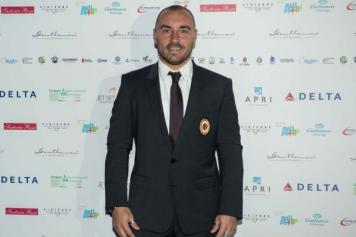 16 April at 17:15
Mere hours away from Cristian Brocchi's debut on the AC Milan bench, Milan fans will be wondering what type of football he'll predicate, and how he will change the Rossoneri from Sinisa Mihajlovic's team.
The Serbian was fired at the weekend despite a spirited performance in a hard-fought 2-1 loss at home to Juventus.
It is becoming increasingly apparent, however, that Brocchi's future doesn't depend from his performances, but whether the Chinese consortium
we're hearding so much about
will take over, and how it will happen.
Milan are, for a start, quite reticent about getting ahead of themselves: after the Bee Taechaubol disappointment of last year, few in Corso Aldo Rossi want to even use the words "sale" or "closing" until some actual guarantees are made.
That being said, if the Rossoneri were to be taken over, two main scenarios seem likely: either the new investors will try to inject cash into the club and look for some marquee signings, or they'll look to stick to the club's current plan - if you can call it that.
The first option sees Milan hiring a "big" manager, making Cristian Brocchi's seven games in charge (including the Coppa Italia final) likely redundant.
The alternative, however, sees Brocchi having a shot at staying if he does well enough.
As James Horncastle recently wrote for us
, it is obvious that Silvio Berlusconi likes and respects his former Primavera coach, even if it may be temporary, and even if he wants to interfere with team selection.
An important detail, however, regards the sale of AC Milan. The Chinese consortium interested wants to buy a majority within 6-8 weeks. Milan remember when Bee Taechaubol was making similar promises, leading the club to invest big money (nearly 90 million) in the likes of Alessio Romagnoli and Carlos Bacca... only for the Thai investor to never find the partners he had promised.
Therefore, if no guarantees are forthcoming by June 30th, AC Milan will go low-cost this summer, regardless of whether the sale goes through later. June 30th? Isn't that the day Brocchi's contract expires? It is indeed!
Federico Albrizio (@Albri_Fede90), translated by Edo Dalmonte (@EdoDalmonte)