Exclusive: Chelsea give Milan priority if they choose to sell young prodigy Pasalic | by Daniele Longo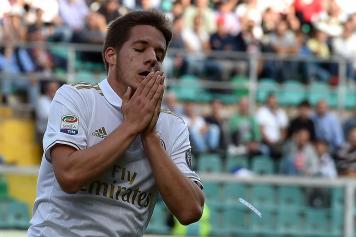 09 November at 16:42
Could Marko Pasalic's future see him move to Milan on a permanent basis?

Our sources tell us that, come June, Milan will receive preferential treatment from Chelsea if they were to want to acquire the Croatian loanee.
A gentlemen's agreement which will see the Rossoneri be called first if the Londoners want to give the Croat away, in which the Milanese side won't have to match any offers.
While it appears that Coach Vincenzo Montella wants to keep Pasalic, and thinks he'll play a big part in Milan's future, this all depends on whether Chelsea are willing to sell.
Milan had already tried to insert a buyout clause in the 21-year-old's deal - something Monaco tried to do last season, hoping that €15 million would be enough to reach an agreement. Chelsea said no to both parties, even though Pasalic had only appeared in 16 Ligue 1 games with Monaco, scoring three times.
It appears that the Rossoneri were directly rejected by Antonio Conte, who wants to track Pasalic's growth. He may get a chance to do so sooner than he thinks: the Mainz-born midfielder could start in next week's Derby with Inter Milan, despite having only played 91 minutes so far this season.
(@86_longo), adapted by Edo Dalmonte