Exclusive: Chelsea, Inter and Juve all after Tonali, the latest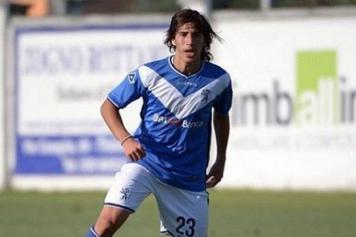 26 November at 10:30
As he received a call-up from Roberto Mancini's Italian national football team this past week, Sandro Tonali's Brescia future has been a hot topic of late. Tonali has been putting in solid performances as he has attracted the interest of many big clubs in the process.
INTER AND CHELSEA HAVE BEEN SCOUTING HIM - Luciano Spalletti's Inter Milan have been after Tonali for a while as Beppe Marotta (who is set to become Inter's new manager) has been in contacts with Tonali's entourage. As
Gazzetta dello Sport reported (via Calciomercato.com)
, Chelsea and Inter Milan have both sent scouts out to follow the young Italian midfielder of late.
AND WHAT ABOUT JUVE? - Inter would like to accelerate things on the Tonali front but his price-tag keeps increasing. Within two months, his price went from 15 to 25 million euros as the nerazzurri might not be willing to go this high. Who could? Well other than Chelsea, Juve are a team who could pay this fee. The bianconeri are also interested in Tonali as they are one of the favorites to get him. Time will tell...
For more news you can visit Calciomercato.com right now.
Article was adapted and translated by @Calcionews89 via ​@TramacEma