Exclusive: Conte is furious as Juve turned down an 80 million Chelsea offer for their Brazilian left-back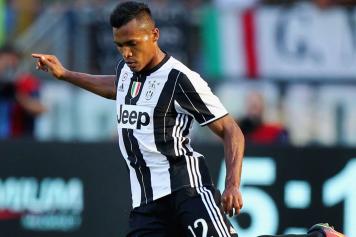 16 August at 21:47
As Juve are welcoming Blaise Matuidi in Turin, there are more information on the Alex Sandro-Chelsea front.
According to sources close to Calciomercato.com
, Juve recently turned down yet another Chelsea offer for their Brazilian wing-back as they really want to keep him in their squad.
THE OFFER - Juve had turned down an initial offer of 55 million euros and then turned down Chelsea's second offer of 65 million euros. It now seems like Marotta turned down a third offer from the blues which was of
70 million euros plus bonuses (around 80 million euros) for Alex Sandro
. Let's not forget that Juve already lost both Dani Alves (PSG) and Leonardo Bonucci (Milan) so they do not want to lose any other defenders.
Chelsea had been hoping for the player to push for a sale but that does not seem likely with only a few weeks left on the transfer market. Marotta had said that they won't keep anybody who doesn't want to be there as they have been trying to renew the Brazilian's contract (which would see him earn close to 5 million euros per season). There might be a pact between the player and Juve that could see him leave in the future if the Bianconeri receive a solid offer from a European team but as of now, Marotta and Paratici are not budging. Antonio Conte is furious as he really wants the star wing-back but things are not looking great as of now for Chelsea...
By @NicolaBalice, adapted and translated by Jean-Luca Mascaro (@CalcioNews89)