Exclusive: De Rossi reveals truth behind Roma exit in a Whatsapp audio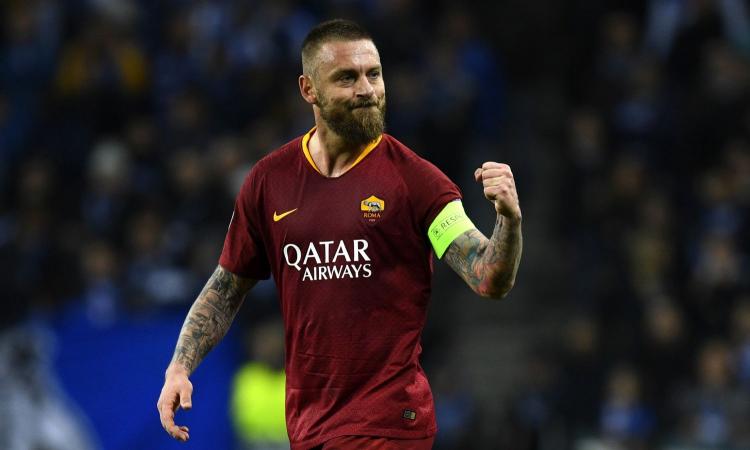 2019-16-05 - 12:45
Details have been revealed of what went down before the announcement of Daniele de Rossi's Roma exit, Calciomercato can report.
Our transfers' correspondent Francesco Balzani understands
that a Whatsapp audio that De Rossi had sent to some of his close associates has gone viral among many others and it has the veteran giallorossi player giving further details about what went down before he announced the exit.
The audio sees De Rossi defend the club's staff and the press officers because they are not involved in what has happened.
He goes onto say that he was even willing to accept a coin contract for the club- a proposal that was initially thrown at him by the board as a joke. But he was willing to do that out of love for the club.
Given that the club had doubts about his physical conditions, the midfielder had proposed to them an appearance based contract in which he would get around 100,000 euros per appearance. If he didn't make an appearance, he won't get the wages. If he didn't get a chance to play, he would not get paid. De Rossi accepted that.
But a year after not having talked anything about a new contract James Pallotta called De Rossi and told him that they were considering giving him a new deal. But annoyed by the time it took for the club to value what he has done for them, De Rossi refused because of 'Personal dignity'.
He goes onto talk about how the decision was made in Boston and not in Rome, meaning how detached the decision-making of the club is from where it truly belongs.