Exclusive: Fiorentina to offer star winger new deal to ward off Chelsea, Inter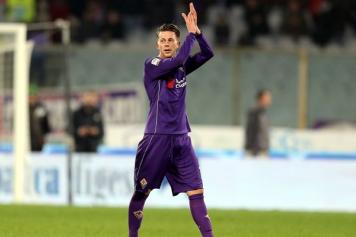 22 December at 11:58
Fiorentina are trying to push through a new deal for young sensation Federico Bernardeschi, who is being tailed by just about every Serie A giant, and Chelsea Coach Antonio Conte.
As reported by our sources, owner Andrea Della Valle is especially keen to make sure that nobody touches the Italian talent, who did well enough in his maiden full season last year to warrant a call-up from known enthusiast Conte.
Della Valle recently admitted that his club can't afford to go for new signings if it wants to keep its current big guns, and met with Bernardeschi's agent, Beppe Bozzo, recently.
The idea is that the 22-year-old would see his current €1 million salary increase significantly, with years being tacked on to his current 2019 expiry.
Most importantly, a buyout clause is set to be put into his new deal, one that will keep the likes of Milan, Juventus and Napoli away.
Inter are, however, the big danger right now.
With Suning now in the picture, the Nerazzurri want a young, exciting Italian star to lead the team into the future, and Bernardeschi is seen as being on a par with Domenico Berardi.