Exclusive: Godin to Inter, the background of Juventus' and Man United interests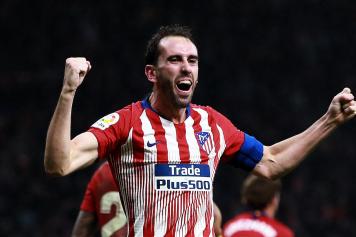 05 January at 10:20
Diego Godin to Inter is close to realization. Piero Ausili has been carrying out negotiations in great secrecy for time and is set to bring the Atletico Madrid to Milano next summer. A symbol of Simeone's Atletico as well as the Uruguayan national team and one of the best defenders in the world. All done at no cost because Godin will not renew his contract with Atletico and will start a new adventure in Italy.
The club is already planning medical visits for the player. The athletic tests will be done first between January and February, then again in the summer at the time of the signature, just a formality. Godin will sign with Inter until June 2021, a two-year contract plus an option for a third season depending on the physical condition of the player. The other club interested was Manchester United but the operation was blocked by the departure of Mourinho that paved the way for the
Nerazzurri.
The arrival of Godin in June will result in a sale in the defensive department. Miranda is already sure to leave Inter. The former teammate of Godin asked the management to leave and will be satisfied. It remains to be understood if already in January or in the summer, depending on the offers.
Godin will take his place in the team. At the moment, Inter does not foresee a departure of Milan Skriniar and has no intention of accepting any offer. Thus, Godin was not taken to replace Skriniar. In the summer everything will be evaluated also based on the offers.
Meanwhile, besides Luciano Spalletti, Giuseppe Marotta was also a great protagonist of the deal. The former Juventus director was notified of the negotiations between the parties and continued with it more than willingly, having insisted in first person to bring him to Juventus last summer. But at that time, nothing happened and Godin stayed in Madrid but will now arrive in Milano. The farewell of Marotta from Juventus has indirectly helped Inter to sign the player, a sweet taste for the new Inter CEO.
Fabrizio Romano. Translated by Nikita Fesyukov