Exclusive: Here is AC Milan's plan concerning Romagnoli's renewal. As for Raiola...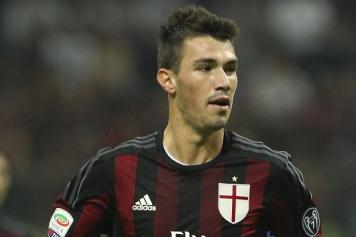 05 March at 22:10
AC Milan started off this past season very slowly but they have been on fire since the arrival of new coach Rino Gattuso (who came in to replace Vincenzo Montella). They have gone 13 straight games without suffering a defeat in all competitions as they are now set to take on Arsenal in the Europa league on Thursday. Alessio Romagnoli has been playing amazing alongside Leonardo Bonucci as they have formed one of the best center-back pairings in the entire Italian Serie A. The rossoneri are now thinking about his contract renewal...
CONTRACT RENEWAL - Romagnoli celebrated his 100th game with Milan last week as this should only be a starting point for him. Fassone and Mirabelli's objective is to make Romagnoli one of the rossoneri leaders for years to come.
According to Calciomercato.com sources
, the Milan management will meet with Romagnoli's agent Sergio Berti at the
end of this month to talk about his contract.
His current deal expires in 2020 as Fassone and Mirabelli are thinking of giving him a three year renewal with a salary increase. He is currently making 2 million euros as the idea is to bump this number up to 3.5+ million euros per season.
RAIOLA IS FAR AWAY - Mino Raiola is seemingly very interested in Romagnoli as he would like to become his agent. Even so, Romagnoli has confirmed to Milan that he plans on keeping his current agent Sergio Berti who has been with him for numerous seasons. Time will tell as Milan want to renew their young star's deal...
By Daniele Longo, adapted and translated by Jean-Luca Mascaro (@CalcioNews89)