Exclusive: Here is Marotta and Paratici' plan concerning Rugani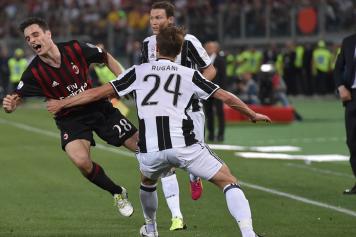 11 October at 22:48
For Rugani it's only a question of time. The Bianconeri management are pretty optimistic that he will be part of their future and this is why they aren't scared of potential big offers. Rugani isn't playing the best football of his career but Juve still have a lot of confidence in him.
UNTOUCHABLE - Arsenal, Napoli and a few other big clubs have interest in him
sources tell Calciomercato.com
but Marotta and Paratici have a plan in place for him. Rugani just recently renewed his deal until 2021 and he won't be moving anytime soon as the bianconeri management want to team him up with Caldara. With Bonucci now gone and Barzagli-Chiellini getting older, Juve already are preparing a Rugani-Caldara center-back pairing for the future. He still has to explode but Juventus are confident that he will do so soon... . Juve take on Lazio this coming week-end as this should be a very good game to watch.