Exclusive: 'I didn't expect Ancelotti to join Napoli', former AC Milan defender claims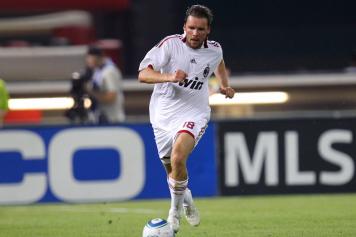 10 June at 11:56
Former AC Milan defender Marek Jankulovski exclusively talked to ours' Alessandro
De Felice and Federico Zanon after the farewell game of Thomas Rosicky.
"I think that the confirmation of Gattuso is fair. He showed his value and AC Milan are playing pretty well with him in charge. I've heard there are some problems with the club but it's difficult to judge from the outside."
"Ancelotti? I didn't expect him to join Napoli during Pirlo's farewell game he said nothing and looked relaxed. It's a great chance for him, he can prove that Napoli can win the Serie A title and he can go far in the Champions League as well. Napoli played very well with Sarri but the experience of Juventus' won them the title."
"Inzaghi? I am always happy when I meet him. I am sure he will become a top manager because he lives for football. I hope he will win against Palermo tonight."
CLICK HERE FOR MORE SERIE A NEWS