EXCLUSIVE Icardi: meeting De Laurentiis-intermediary in Milan. New offer of Napoli: 60 million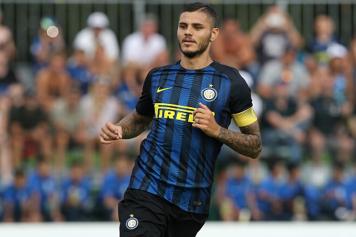 25 July at 15:39
Napoli has no intention of giving up on Mauro Icardi
despite the no of Inter to the initial offer of €40 million plus bonus and are ready to try again. Calciomercato.com has learned that President De Laurentiis has left Dimaro again by helicopter to head to Milan to meet an intermediary with a new proposal to be presented to the nerazzurri of around €60 million. The vesuviani has the OK from the player who was
annoyed by comments made this morning from Inter DS Piero Ausilio
on the basis of a contract of €6.5 million net per season plus 50% of his image rights for a total of €10 million; more than three times what he earns at Inter.
17.15
MEETING IS OVER, ICARDI WANTS TO MOVE TO NAPOLI
A short time ago, the meeting between Aurelio De Laurentiis, Cristian Giuntoli, Wanda Nara and an intermediary terminated in Milan. As we confirmed exclusively yesterday at Calciomercato.com, the salary offered to the player including 50% of image rights will total around €10 million per season. In any potential contract, a €100 million buy-out clause will be inserted. Icardi now wants to move to the San Paolo after being surprised by this morning's comments from Inter DS Ausilio. The two will meet in the US tomorrow which could prove decisive in deciding the 23-year-old's future. In the next few hours however, his agent and wife Wanda Nara could leave for Napoli for further talks.
THE SCENARIO
In the next few hours, a summit meeting between the player and Inter is expected. If a renewal, with a salary matching what Napoli are prepared to offer, does not arrive then Icardi is expected to consider his future. The possible farewell of coach Mancini may also add more fuel to the fire as at the moment, the 23-year-old Argentine feels let down by the club, unsure of just how much they want him to remain.


Original article by Pasquale Guarro. Translation by Steve Mitchell