EXCLUSIVE: Inter close to deal with China group Suning!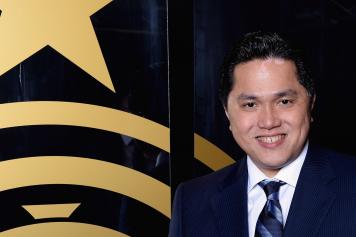 13 April at 12:15
Inter could be involved in another revolution in the next few months. After that Erick Thohir acquired a majority stake of the club from Massimo Moratti back in 2013, the
Nerazzurri
side are now in talks with
Suning Group to seal a very important deal.
The China could buy the
20% minority stake before the beginning of June, CM.com's Pasquale Guarro has exclusively learned.
The Serie A giants lost more than
€ 50 million during the last financial year
, which means both Erick Thohir and Massimo Moratti would have to recapitalize the club and Suning's hand would be crucial them to help them covering expenses.
The former Inter president still doesn't know whether to sell his 6
% stake or not, but at this stage Erick Thohir is expected to keep the majority stake (at least 51%)
as Suning would initially accept to enter the club also buying the 18% stake.
Sources told
calciomercato.com,
that would be only a first step which could possibly lead Suning group to acquire a majority stake of the Serie A club in the future.
Lorenzo Bettoni @lorebetto, adapted from an article by Pasquale Guarro @Ngoppejammeja