Exclusive: Inter DS confirms interest in Chelsea, Spurs and Juve managers, says Inter players are selfish (part 2/2)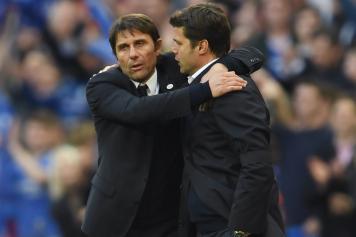 19 May at 15:37
That's the second part of the speech Piero Ausilio gave at the University of Milan which
calciomercato.com
has exclusively came into possession of.
Read the first part here
"We have begun the current season with lot of enthusiasm,
there was a manager [Mancini] who was sacked or decided to leave. We hired a manager who didn't know any word of Italian, nor he was familiar with Italian football [De Boer].
Even those who have no imagination can understand that it is not the right way to begin a season. We had to start everything from the beginning but there were only ten days left before the start of the season."
"Football clubs are like companies. You need a good planning or the season may become a total failure. We have had a bad programming. We've changed four managers and the same people who are now saying we are worst then Juventus had been regarding us as
possible competitors for the title
."
"We must also be
stronger in terms of communication. On the eve of games against Juve and Torino there was a paper that reported our interest in Conte.
We lost both games and media had been talking about possible replacements for Pioli during the whole following week.
That's exactly when a club must back its own manager.
Football is communication as well. Apart from Spain there are no other countries in Europe where there are three sport newspapers. TVs are talking about football 24/7 and media must talk about something every day."
"The year after we won the treble,
Eto'o went to Benitez telling him he wouldn't have played on the wing anymore.
When a target is close, everything become easier. Juventus are strong, solid and well structured but you have to see what will happen when those 4-5 key players will leave the club.
We lost Cambiasso, Zanetti, Milito and Samuel in a short period of time. We still had good players but money can't buy personality
. Juve stars Bonucci and Barzagli had had difficult seasons before their triumphs. Juventus have built a winning team, Inter were doing it too with Mancini."
"Right now, Inter players are training properly. We are there every day. The real problem is that there is no solidarity between then,
they did not manage to create a real group and there are many reasons behind it, from their age to their culture and mentality.
There are no bad people there. They stay together, they have breakfast together and stay together for lunch but they don't help each other, there are different groups and some of them are selfish."
As for Conte, Ausilio said: "We are thinking of managers similar to him but we are considering every sort of top manager.
They are currently managing clubs like Chelsea, Tottenham, Atletico and Juve.
That's the kind of manager we are looking at."