Exclusive: Inter to exploit salary frustrations to entice €40m Chelsea target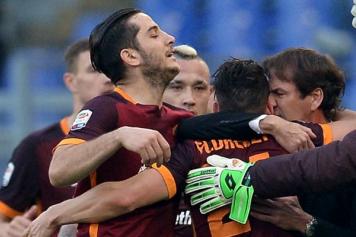 11 January at 19:35
Inter are set to join Chelsea in the race for Roma star Kostas Manolas, and are ready to make an offer next June for the 25-year-old's services.
According to Fabrizio Romano, the Arsenal, Chelsea and Juventus target has long wanted to earn more than
€
3 million a year, the wages that Roma's best are currently on, more or less.
The Greek international, for his part, currently earns
€
1.5m, and isn't being offered more than
€
2m,
€
2.5m a season with bonuses.
There's more to this dossier: Manolas' agent
claimed earlier today
that his client could leave for something in the region of €40m.
Inter want to make the most of stalling contract talks with Roma, and the "international" clause which the Giallorossi have never been able to get the Greek's clan to agree to.
Acquired for €13m several seasons ago, the Greek star has long been on Chelsea's radar, with Everton entering the race recently.
Roma rejected a
£26m offer for Manolas
from Chelsea back in March.