Exclusive: Inter tried to sign Dybala and have enough money to buy Cristiano Ronaldo, says DS (part 1/2)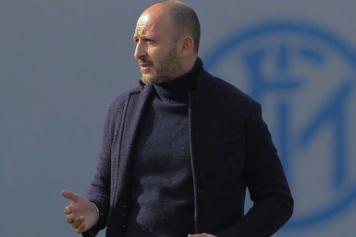 19 May at 15:10
Inter DS Piero Ausilio slammed Inter players and made much more interesting revelations during a speech he gave at the
University of Milan today
. Despite huge summer investments, Inter are set to miss out on a European qualification this season with the
nerazzurri
who have changed four different managers this season.
Calciomercato.com
managed to enter in possession of most of Ausilio's statements.
"There can't be a
serious project without continuity.
We are about to begin our third campaign and we are having a new project. The philosophy of Suning is different from the philosophy of Moratti.
With Moratti there was a sort of familiar business
, he [Moratti] did not earn one single euro from Inter, he is happy to have imitated his father and to have achieved the same results."
"Before Suning came, an Indonesian businessman acquired Inter, he did some business and he undoubtedly
helped Inter because the new policy of UEFA does not allow to have fresh cash injections anymore.
All the money must be earned from the club and we have to come to terms with the Financial Fair Play if we want to play European competitions."
"Each day I read many news regarding our summer signings but we have to respect budget limits. Our turnover is
worth between € 200 and € 230 million, Juventus' is € 400. They have worked well. After the relegation they have followed an idea of business,
they have invested in youth players and have had a stunning managerial vision. They have built a new stadium and gradually raised their salaries. They have managed to play the Champions League each season which means they start every year with an extra income of € 50 million. The gap between Inter and Juve could become bigger in the next few years, we can't close it only signing new players because the best players go where there are more money. We have to sign young players. Gabigol? His signing is different, I can't explain it now. Inter wanted to sign Dybala but Juventus offered more and he signed with them."
"We have a strong ownership, we have lot of money but we can't spend. Suning have
enough money to sign Cristiano Ronaldo but we can't do it due to the FFP
. It's going to be a long path, we must make as less mistakes as we can, have a clear business idea. We can't make as many mistakes as we did this season."
Read the second part