Exclusive: Juve to offer new deal to under-fire Allegri, tried to buy Kroos for him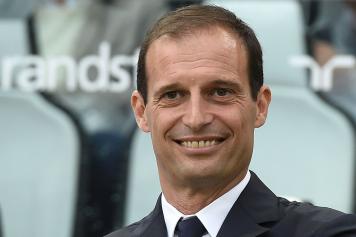 30 November at 10:36
Fans would be right to assume that losing 3-1 to Genoa hasn't helped Max Allegri's cause.
The Juventus Coach has come under fire for some of the selections made ahead of last weekend's defeat, in which the Old Lady went down 3-0 in a nightmarish first half.
According to our expert Fabrizio Romano's sources, however, nothing could be further from the truth: both internally and externally, Juventus support their Coach, and want to start negotiating the signing of a new deal in February, after the Champions League Round of 16.
Allegri's current deal with Juventus expires in 2018, something that'll prompt Juventus to act. Far from being a stopgap - something Juve fans assumed when he was hired - or someone to be blamed, Max is seen as being the future of the Turinese franchise.
Juventus made a major effort last summer, in fact, to find the second centre midfielder Max Allegri was
asking for insistently.
He clearly has a role if, as we can reveal, Giuseppe Marotta went to great lengths to sign Ilkay Gundogan - whom City acquired at a very high price - and even Toni Kroos of Real Madrid!
Then again, the Allegri love isn't unconditional, a decision being made on a new deal only after the Champions League Round of 16. It's a results-oriented business, after all...