Exclusive: Juventus, Atletico chase Brazil Under-20 star, agent tells CM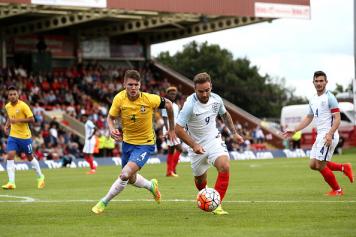 18 February at 18:55
Juventus are indeed in the hunt for Brazilian Under-20 Lyanco, the defender's agent exclusively revealed to us.
Speaking to our correspondents, Fabio Mello confirmed that Sao Paulo had received an offer for their man, but had yet to formulate a counter-proposal.
"We're waiting for Sao Paulo's decision, and to see what counter-offer they decide to make to Juventus and Atletico Madrid", Mello stated.
Considered to be one of the most promising talents Juventus have laid eyes on and a potential breath of youthful air to an ageing defence, Lyanco is also being chased by Atletico Madrid, but Juventus have already put €5 million on the table for him.
Lyanco Evangelista Silveira Neves Vojnović
joined the Tricolor from Botafogo in 2015, and made such an impression in the youth team that he was promoted to the first team, for which he has more than 20 appearances.
As one can tell from his surname, he's also got Balkan roots, but he ditched the Serbian Under-19 side (for which he'd played) to turn out for the Under-20 Selecao.
We had already reported
a couple of days back that Lyanco is valued at €8-9 million, and that the Bianconeri tried to spirit him away on transfer deadline day.