Exclusive: Juventus close to signing €12m Arsenal man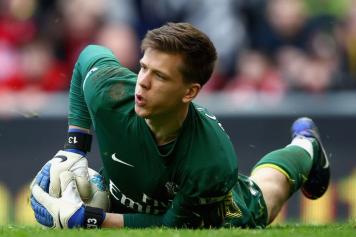 17 July at 18:46
Juventus are close to landing Wojciech Szczesny and Mattia De Sciglio,
we can reveal.
The Arsenal goalkeeper has been linked to the Bianconeri for some time, and is seen as a safe pair of hands to replace Gianluigi Buffon in the long term.
De Sciglio is seen as a reinforcement in a defence that has recently lost Leonardo Bonucci, who was targeted by Chelsea and Manchester City.
Milan have agreed most of the conditions of the deal, but the two sides are down to minor details. Coach Max Allegri has wanted to add his former pupil at Milan for some time now.
MDS is hardly a replacement (his Serie A performances have been middling at best recently), but he could join Juventus in their US tour, which begins on Thursday.
He is set to cost Juve between €10 and €12 million, while the 24-year-old would earn €2m a year for five seasons.
Szczesny, for his part, will be acquired for
€
11-12m, and his medical should happen soon, so that he can also be available for the summer tourney.

CM Staff, adapted by @EdoDalmonte