Exclusive: Juventus Coach tells friends he's going to Arsenal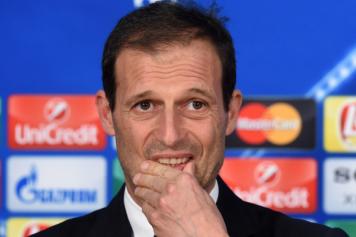 28 February at 15:10
Max Allegri has revealed that he intends to win everything he can with Juventus… then move to Arsenal in the summer, Calciomercato can exclusively reveal.
The news comes from his hometown of Livorno, where reports are circulating that the manager let this story slip at dinner with friends.
Angered by the recent tiff with Leonardo Bonucci, it looks like this story is true, and that it's a message to the club, which Allegri doesn't believe defended him enough during Bonuccigate.
Who would Juventus replace the three-time Serie A winner with, the first Juventus Coach to reach a Champions League final since Marcello Lippi did the same back in 2003?
We can also exclusively report at both calciomercato.com and IlBianconero.com that Juventus' search for a new Coach has dramatically intensified because of this. The Old Lady seems to have given up on Paulo Sousa and Giampiero Gasperini (can he handle stars?), and settled on Luciano Spalletti.
The Roma Coach is annoyed by the tension in Rome, by Francesco Totti (and his wife's) overbearing roles, and has hesitated in prolonging his deal, which has angered the Giallorossi.
There's one problem: Juventus president Andrea Agnelli is offended at Spalletti for turning him down several years ago, when the Certaldo native was coaching Zenit.
It looks like Giuseppe Marotta, Fabio Paratici and Pavel Nedved will have to get the president to come round… in which case, Juventus would be signing a Coach who guarantees good football.

Marco Bernardini, adapted by @EdoDalmonte