Exclusive: Juventus considering PSG star to replace Cancelo, the details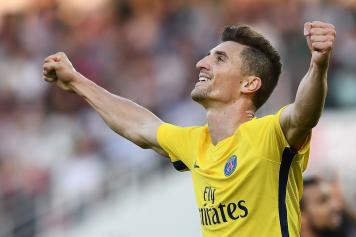 15 May at 13:00
Will Massimiliano Allegri remain at the helm of Juventus or will he leave? From the answer to this question, many of the future marketing reasonings of the club will develop. The general indication coming from Turin, Allegri seems destined to stay but mainly because of the lack of alternatives. As a result, many interesting market operations could take off, including a possible exit of Joao Cancelo.
The relationship between Allegri and the Portuguese full-back has never been excellent. The Bianconeri manager has never been a fan of the player's defensive abilities, resulting in Allegri preferring De Sciglio on numerous occasions.
His agent, Jorge Mendes, has already planned to take him away from Turin in case of Allegri's confirmation and is probing various grounds, with Manchester City being the club most interested in the player.
The departure of Cancelo is one of the eventualities that part of the Juventus management would like to avoid but it is equally inevitable to start looking at alternatives on the market. And in this light, one of the tracks that has once again been revived is that leading to PSG's Thomas Meunier.
Fabio Paratici has started direct contacts with the player's agents in one of the most difficult moments of his adventures in Paris. The Belgian seems destined to leave the French champions and will be sacrificed in the summer transfer market amid the revolution at the Parisian club.
Meunier has a relatively low cost and he has repeatedly stated that he is fascinated by Italian football and at 27 he would represent an opportunity not to be missed. But first, a final choice will have to be made about Allegri, with everything at Juve depending on this decision.
Emanuele Tramacere. Translated by Nikita Fesyukov