Exclusive: Juventus deny Asamoah exit claims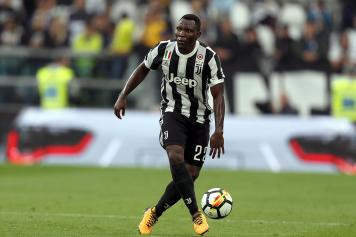 13 November at 14:15
Juventus midfielder Kwadwo Asamoah has informed Galatasaray sporting director Cenk Ergün of his desire to leave the Bianconeri next summer in favour of a move to Turkey.
According to Turkish portal
Fotomac
, Asamoah said: "We agreed a deal last summer. I gave my word to Galatasaray, I will never go back. Now I think of Juve but Galatasaray is important to me and I'm following all their results. I'm really looking forward to being part of this team."
Calciomercato.com
contacted Juventus, but through their press office they denied any such claims. They insist that Asamoah ever sent this message and that no one has made any official statement such as the one released by the Turkish media.
For now, it is difficult to say where this leaves Asamoah's position at Juventus or indeed how far advanced negotiations between the two clubs are actually at. The player's will remains the same however; he intends to join the Turkish league leaders at the end of the campaign.
Jordan Russell (@JordRuss96)