Exclusive: Juventus' plan for Pjaca and Chiesa with Fiorentina fails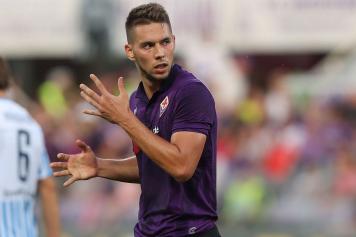 14 December at 09:30
The Marko Pjaca operation is likely to end up differently than expected. In the summer, Fiorentina paid 2 million euros to Juventus and the
Bianconeri
no longer count on the Croatian attacker and hope that the
Viola
will redeem the player for 20 million in total.
However, the performances are insufficient and 20 million is an important figure for Fiorentina that currently have no intention to redeem the player. All in all, it seems that the plan of the Italian champions for the youngster has failed and it will be difficult to reverse it if the performances do not improve drastically.
If Fiorentina confirm their intentions, Juventus would have to meet Pjaca again in June in problematic economic conditions, given the collapsing value of the player. A risk considered very concrete and which also complicated the idea of a moral option on Federico Chiesa that Juventus hoped to get from the Pjaca deal.
Nothing is written, only a potential gentleman agreement that at this time has not been fully realized and there is no promise from Fiorentina to Juventus regarding the starlet. And everything will be even more complicated if Pjaca will not be redeemed. A negative domino effect on the Turin-Florence axis.
Fabrizio Romano. Translated by Nikita Fesyukov