Exclusive: Juventus send strong message to Man City and United about Douglas Costa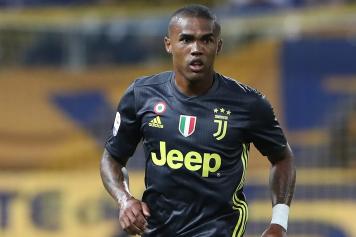 26 December at 13:00
Douglas Costa and the Premier League is a feeling that one day can also become a reality, but not now. This is the clear position by Juventus, who have no intention of depriving themselves of the Brazilian in January. A decided choice that filters from the Continassa. There is no opportunity to free Douglas in the next transfer session, despite him being no longer untouchable for Allegri, far from it.
Moreover, the former Bayern man told his agent that he does not want to leave Turin. The rumours have only begun, in England, there is talk of 60 million euros on the table from Manchester City and United. But the doors will not be opened from Fabio Paratici.
Douglas Costa is considered essential to the team, especially in the Champions League and Juventus do not want to give up the player. In the summer it will be possible to make evaluations, but in January Douglas will not say goodbye to Turin. The Premier League can wait for now after a strong and clear message from Juventus.