Exclusive: Man United 'lock up' Pogba but Juve have strategy to lure French superstar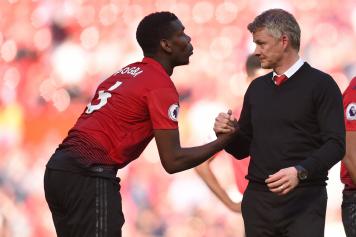 16 March at 17:00
Ole Gunnar Solskjaer's words are quite clear
and do not leave room for too many interpretations. Manchester United will exercise the option in favour to extend Paul Pogba's contract for another season, which will expire on June 30, 2022. This move was easily predictable and will guarantee the Red Devils a stronger position on the market. Also because Pogba's intentions do not change, he wants to leave Manchester and he will try to do even with an extra year in his contract, as learned exclusively by our staff.
And Juventus remain the preferred destination of the French superstar. Obviously, the Bianconeri are not the only possible option but very few clubs can plan a move like this, not only from an economic point of view but also with the ability to convince Pogba.
Real Madrid and Barcelona remain in the running, perhaps PSG. And if Juve remains the preferred option, Pogba also remains the first choice for Juve, as Fabio Paratici and the rest of the management are preparing to make a big investment of more than 100 million euros to lure the player back to the Allianz Stadium.
However, Manchester United will have to lower the demands from last summer, nobody has ever pushed to 150 million euros and hardly anyone will. But 100 million, equally, will not be enough. In terms of salary, Pogba will require double-digit proposals, closer to 20 than 10 million euros per season.
Dizzying numbers which Juventus know well and which represent the real obstacle for an operation that has a solid basis in the form of the desire of the parties involved. In the meantime, Paratici also has alternatives on his mind, with Lyon's Houssem Aouar appreciated convincing more and more every day.
Nicola Balice