Exclusive: Marotta to join Inter in January after Juventus farewell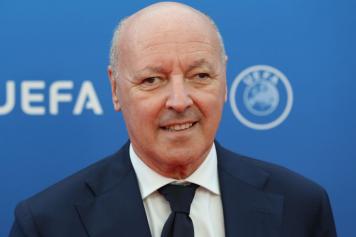 23 October at 11:45
The new FIGC president Gabriele Gravina knows that Giuseppe Marotta will not agree to work for the federation. The recently elected executive wanted to grant him a position at Club Italia and it would have been a great move also from the point of view of the image. How much better could he do than hire the director who won the last 7 Serie A titles and brought Cristiano Ronaldo to Italy?
But the assault failed, not just for an economic reason. The former CEO of Juventus (mandate ends on Thursday), but not yet former general manager, prefers to lead another club in view of challenging the
Bianconeri.
He will, however, remain in the Federal Council, since the forfeiture is not automatic, even though he is leaving his old club.
Soon Marotta will meet Juventus to resolve his agreement as general director. It is not excluded that contacts take place directly with Andrea Agnelli, although the relationship between the two is not as warm and affectionate as before for years, now more formal and cold. It is more probable that the question is resolved by the lawyers of both parties.
The fact is that the permanent contract that binds Marotta to Juventus, without surprises, will be dissolved without excessive problems or quarrels. But each on their way, they will still each other again on the field, this time as enemies.
Once his contract situation with Juventus is solved, Marotta will also be free to formally decide his future, which is actually already decided. The man who led Juventus for 8 years will take the helm of the great rival: Inter.
During these weeks there have been frequent and increasingly intense contacts with the Zhang family. There is an excellent feeling between the
Nerazzurri
owners and Marotta and the agreement to challenge Juventus together has practically been reached.
Thus, given that no unpredictable changes from either side occur, in January Giuseppe Marotta will begin to lead Inter, with the goal to beat Juventus.
Stefano Agresti. Translated by Nikita Fesyukov