Exclusive: Mendes' plan with AC Milan to revive Sanches' career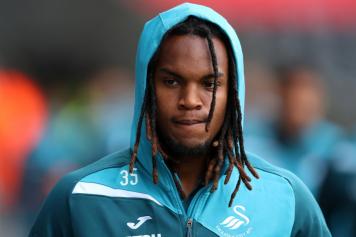 16 May at 22:50
From a wanted item on the market to a flop in just two years. Renato Sanches career has certainly taken an unexpected turn, having joined Swansea.
He got his breakthrough on the big stage with Portugal in the 2016 Euros, contributing to them winning the tournament in the end. However, for this summer's World Cup, Sanches has not been included in the squad
The midfielder will re-join Bayern Munich in June, after having spent one miserable year on loan at Swansea. You can't help but think about how close he was to a move to Milan, with the Rossoneri offering a loan with an option to buy. Bayern Munich eventually said no, which perhaps was lucky for Milan.
The future of Renato Sanches has become complicated, after failing to prove himself lately. In fact, even Milan aren't interested anymore, however, they could be included in Jorge Mendes' (Sanches' agent) plan for the player. In fact, the Portuguese midfielder could move to newly-promoted Premier League side Wolverhampton.
However, to do so, Jorge Mendes would like to move his other client, Ruben Neves, to avoid the pair competing against each other at Wolverhampton. The agent has already offer Neves to Milan, and they will meet once again soon to discuss the matter as well as Andre Silva, who also could be heading towards a Wolverhampton move.