Exclusive: Mendes proposes Leonardo Jardim to AC Milan amid Gattuso uncertainty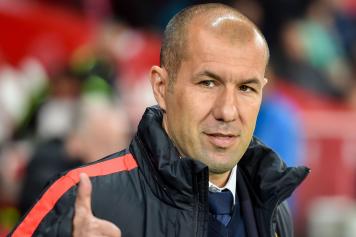 28 December at 09:15
Win and convince. This is the mission of Gennaro Gattuso against Spal to try and stay on the AC Milan bench. The fault of this negative period is certainly not only the managers' considering that the squad has obvious structural limitations and the alternative are not on par with the starters, but in the football world often only the coach pays and Rino is aware of it.
The strong candidate for a possible change on the San Siro bench is Arsene Wenger. However, there are obstacles: from salary demands to the request to have a decisive word on market choices. That is why the candidacy of the Frenchman is alive but he cannot be considered as the favourite for the position.
Roberto Donadoni also remains on the list, as he is well seen by a large number of fans and has the right experience to try and raise the team. But there is also a new name on the horizon. In the last hours, Jorge Mendes has proposed Leonardo Jardim to Milan, the creator of the Monaco miracle. He is a profile of international scope, has the ability to launch and enhance young players: all the characteristics in line with Elliott's project towards the future. For now, he is an outsider but he should be held in consideration.
Daniele Longo. Translated by Nikita Fesyukov