Exclusive: Milan like Kalinic as they are set to meet Fiorentina, the details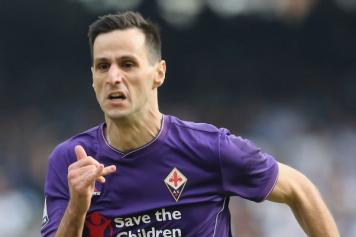 19 June at 09:31
Milan have clear ideas as they keep working hard on the transfer market. Up front, they have already signed André Silva of Porto but it won't end there as they are looking for another striker too. Nikola Kalinic knows the Serie A very well as he has been Fiorentina's front-man for some time now. Montella likes him a lot as he is certainly a possibility for the new Milan.
MEETING WITH FIORENTINA - As said, Montella likes him a lot as he knows how to hold up play well. With a potential Kalinic arrival, this would allow André Silva to have more time to learn the Serie A as they can both start together (in a 4-2-2-2 or a 4-4-2). Between Tuesday and Wednesday, Mirabelli will have a first meeting with Fiorentina's Corvino as they will talk about Kalinic. Mirabelli will likely propose to him a few players like Lapadula and Gabriel Paletta (who are both liked by coach Stefano Pioli).
MILAN POSSIBILITY - Kalinic would like to leave Fiorentina as he views Milan as a great oppportunity for him. His agent already said this to the Delle Valle family as his future is in doubt. Mirabelli wants to offer 20 million euros plus bonuses where as Fiorentina would like to get 30 million euros. Similar to Andrea Conti, Kalinic also wants Milan...
By Daniele Longo, adapted and translated by Jean-Luca Mascaro (@CalcioNews89)