Exclusive – Moggi: 'No comparison between Icardi and Ronaldo'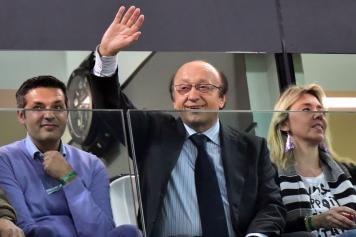 07 December at 15:00
Juventus are set to host Inter Milan at the Allianz Stadium tonight in a match they will be looking to win to keep up their unbeaten start to Serie A so far. Speaking to
CalcioMercato
, former Juventus general manager Luciano Moggi spoke about the game, giving his thoughts on a range of different topics.
Moggi, tonight is Juventus-Inter: how do you see the match? Who is favourite?
"It will be a hard-fought challenge, no matter what it is: if we look at the standings and what has been done so far it is impossible not to say Juventus, but the challenge is in the balance, I think I can draw a tie. Inter focuses a lot on the team, on the collective, while Juventus has some individualities that can decide the match: Ronaldo on all, but also Dybala and Mandzukic, they can hurt at any moment. The Nerazzurri defense, if they can stop them, Inter can come out unscathed from the stadium."
Juve-Inter will be Cristiano Ronaldo against Icardi: how do you judge them?
"Honestly, I think there is no comparison: Icardi is a great player, but Ronaldo is a champion."
What is your favourite Juventus-Inter, the one that is recalled with the most affection?
"Surely my favorite Juve-Inter of when I was manager was the one where I dreamed of winning 3-0 the night before, then the next day we went down and won 3-0 (refer to Juve-Inter 3-0 of 02 / 03/2003, ed.) Since then they always ask me what dreams before the games and this time I calmed the Inter players: I did not dream anything."
For more news, views and features,
visit our homepage.