Exclusive: Monaco slap €60m price-tag on Juventus and Man Utd target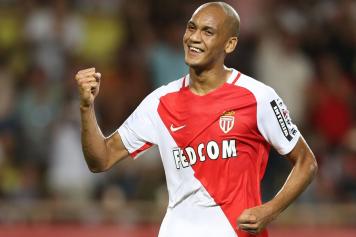 21 September at 11:55
Juventus has resumed their search for a midfielder as Marotta sets his sights on Fabinho again.
T
he Brazilian from Monaco, a natural right back, has learned to play as a midfielder thanks to his manager, Leonardo Jardim. As a result, Bianconero scouts have kept a close eye on his progress.
Juventus already had their attention on him last summer, but were ultimately dissuaded by a high price. However, Fabinho remains a ​​Juventus target for next season
as they will be searching for a midfielder with his characteristics.
BETWEEN PSG AND PRICE
- There are two main roadblocks to a union between Juventus and Fabinho. Though he has seriously considered a move to Italy, Monaco have increased his
price tag to 60/65 million euros
. Juventus feel that is too high a price to pay for the 23-year-old.
The real obstacle is not price but competition from Paris Saint-Germain. The French giant also flirted with Fabinho last summer, and, in fact, had a deal scuttled by the Financial Fair Play rule.
Nasser Al Khelaifi has not given up on his pursuit of the versatile player. What makes a pursuit of Fabinho even more complex is
José Mourinho's
interest in bringing him to Manchester United.
With a high price tag and two other potential suitors, Juventus faces an uphill battle to bring Fabinho to Torino.
Translated by Matthew Klimberg
Fabrizio Romano