Exclusive: Pastore hints at PSG exit, but Inter may not be interested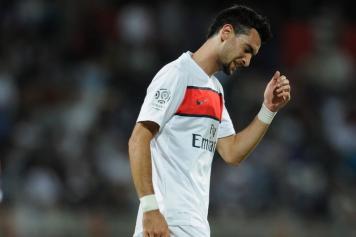 02 April at 09:40
Javier Pastore may not be long for PSG, but it doesn't look like Inter are interested in signing him any longer,
we can exclusively reveal.
The Nerazzurri were very much linked to the former Palermo man both last summer and in winter, when the Argentine was reported to want out of Paris because of the arrivals of players like Neymar and Kylian Mbappe'.
And the Argentine is now raising doubts about whether he wants to stay with the Ligue 1 leaders, saying as much on Saturday after PSG squashed Monaco 3-0 in the League Cup final. "Is it my last title with PSG? I don't know yet. I still have a year on my deal," Pastore said post-game, "We will talk with the club about what they want for me, and what I want for me. We'll decide at the end of the season, not now. I need clarity."
It really seemed like Inter needed a playmaker back in winter, for a midfielder not called Ivan Perisic to contribute the goals. Yet that was when Walter Sabatini - who has always got on very well with Pastore and his people, signing the latter to Palermo back in the day - was running the show.
The situation has quickly changed since, with Inter needing to work out what to do with a number of their players, including Mauro Icardi and Joao Cancelo.