Exclusive Perisic: Inter won't make any discounts as they keep asking United for Martial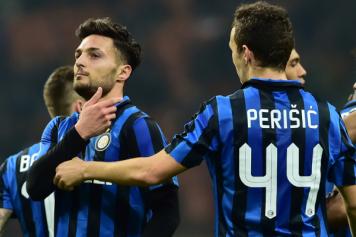 01 August at 22:20
Ivan Perisic remains in Manchester United's plans even if Luciano Spalletti recently said that he wanted the Croatian winger to stay at his club if that's what he really wanted.
According to sources close to Calciomercato.com
, it seems like if Manchester United have been in constant contacts with the player's agent Fali Ramadani as they have been trying to re-open a dialogue with Inter Milan. Suning's team have been clear: they do not want to go under the 50 milliion euros mark and as days go by, the nerazzurri club might even ask for more money. As things stand, there is still no agreements between both clubs but United still want to give it a shot ...
MARTIAL - As they found out about United's constant pressure, Inter have re-expressed their interest in Anthony Martial as they already have the player's okay. United do not want to let him go and this is why there is still a lot of tension between both clubs. United and Inter do not agree on Perisic' price-tag but things might soon change...
Jean-Luca Mascaro (@CalcioNews89)