Exclusive: Renewal and salary increase, El Shaarawy has become untouchable for Roma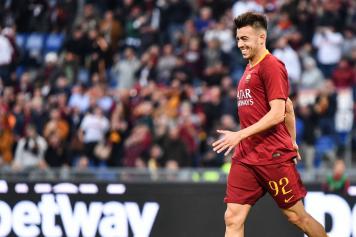 11 February at 13:05
The numbers say it: this season's version of Stephan El Shaarawy is the best ever in Roma. In fact, the Pharaoh has never scored a goal every 148 minutes during his time at the Stadio Olimpico and only Fabio Quagliarella has a better ratio amongst Italian strikers.
The attacker has not scored at such levels since his historical 2012/13 season with AC Milan, closing the year with 16 goals. Now, in the middle of the season he is halfway through (8) and the goal is to overcome his personal best. Not bad for a player who seemed destined to leave just 8 months ago.
Among the many wingers alternating in the attack throughout the years, El Shaarawy is the one who, together with Perotti, is more resistant. Unlike the Argentine, however, Stephan has become untouchable even during the season that was meant to be key for the development of Under and the 'explosion' of Kluivert. At the age of 27, El Shaarawy seems to have found the continuity that he has always been lacking.
And now El Shaarawy is ready to renew his contract which is set to expire in June next year. The goal is to extend it until 2024 with a small salary increase from 2 to 2.5 million euros net per season. Not only from the tactical point of view but also in the commercial sense he is an important player, as he remains one of the most popular players among young people.
Monchi is already at work, although his priority is to first deal with the renewals of Zaniolo and De Rossi. There will be no resistance from the player as he is happy in Rome.
"I never rejected El Shaaarawy," Roberto Mancini said some time ago to those who asked him why the Pharaoh was never called up for Italy. The two met at the Coverciano training camp last week and maybe the time has come to get the player back in the national team. Stephan wants to take revenge for his country, as he has scored just 3 goals in 23 matches, with him seemingly being ready and mature enough to do so.
Francesco Balzani. Translated by Nikita Fesyukov