Exclusive: Richarlison was offered to Milan in 2017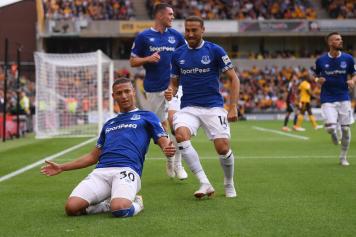 13 September at 11:15
AC Milan came very close to signing Richarlison, and stealing him from Watford and Everton,
we can exclusively reveal.
Fabrizio Romano writes for Calciomercato that the Rossoneri had already convinced him to agree to their contract offers. This was back in the summer of 2017, before he moved to Watford and become one of the biggest sensations of the season.
The youngster had been offered to the Diavolo on a number of occasions, but Fluminense, his club, couldn't come to an agreement with Milan.
The negotiations had been led by Max Mirabelli, who didn't have an answer when Watford offered €10 million for the 21-year-old star.
Richarlison recently netted a brace for Brazil on his debut, and has already managed three Premier League goals in as many games with Everton, who paid a stunning €56m to secure his services this summer.
It turns out that one of the potentially cheapest signings of Mirabelli's 2017 campaign could have been the one to rescue him!